Creating an efficient cost-effective process
Founded in 2000 by
30-plus year veterans of big-pharma and former CRA's,
MonitorForHire was the
first internet platform
for
matching clinical trial sponsors
with

clinical research monitors
. With MonitorForHire in
hours
versus weeks, sponsors can
connect with qualified, screened independent clinical research monitors across the globe
.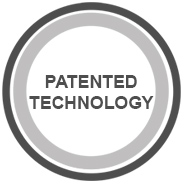 In 2010 MonitorForHire was awarded a U.S. Patent for a "Computer-Implemented System and Method for Matching Clinical Research Monitors with Clinical Research Sponsors."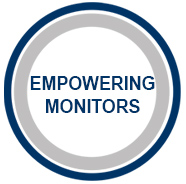 With MonitorForHire today's independent clinical monitors obtain increased visibility, maximum opportunity and the ability to choose projects that fit their unique schedules and skill sets.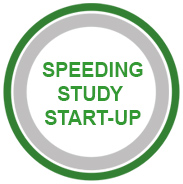 MonitorForHire optimizes clinical studies providing sponsors 24/7 direct global access to experienced, independent and previously hard-to-find monitors needed to accelerate trial start times.
MonitorForHire has successfully resourced thousands
of clinical trials globally, from a single monitor to full-service teams.
THE RIGHT CLINICAL TEAM READY-TO-GO IN AS LITTLE AS 24-48 HOURS.
DONE

Press Highlights: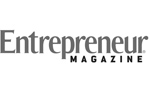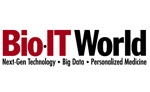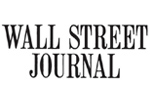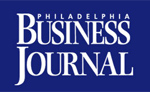 What our registered sponsors are saying:
Our contract monitor has been doing some lead CRA work for us (which I am hugely grateful for)… I want to thank you for bringing her to us. She is an exceptional resource.
- European CRO
Our monitor has been very flexible with his schedule to accommodate our needs and has been a great asset to the study team. He is very detailed and offers great insight. It was a pleasure to work with him.
- Medical Device Company
Our monitor is a pleasure to work with and has been very flexible with her schedule to accommodate our needs. Her trip reports have been completed in a professional and timely manner. Her communication style is very effective, and she easily developed good working relationships with the sites she was assigned to. I am currently reviewing our resourcing needs and will reach out to her with new opportunities.
- Pharma Company
What our registered monitors are saying:
It's very user-friendly, this site acts as your personal "marketing agent", I recommend it to all CRA's looking for future projects.
- Anne
Your software is very user friendly. This is a fantastic service that you provide.
- Kathi
Even if you are currently working at max, you can fill in your availability for up to a year. Very nice.
- David
WANT TO LEARN MORE?